Bar Owners
Increase your profits and safeguard your patrons!
Our drivers will get your patrons AND their vehicles home safely!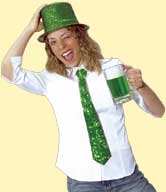 Absolutely no cost to you!
INCREASE YOUR REVENUE
Your patrons are more relaxed knowing that they don't need to worry about driving home. They're more likely to spend more time – and more money – with you!


FREE MEDIA EXPOSURE
Your business will be mentioned in press releases and at least one newspaper ad as a registered dd4hire location.


ENJOY INTERNET EXPOSURE
You will be advertised on dd4hire.com as a registered DD4HireTM location.


AVOID INSURANCE CLAIMS
Reduce the risk of insurance claims of accident liability due to "over-serving" a patron.


GET PUBLIC RECOGNITION
Display a handsome plaque that identifies you as a "Public Service All-Star."


FREE COASTERS
Our dd4hire coasters are attractive and full- color, featuring our logo and toll-free number.


FREE COUNTER DISPLAY
We'll give you an attractive literature stand and folders telling your patrons how dd4hire works.
All we ask
HAND OUT DD4HireTM CARDS
Give our card to regular customers or anyone who might use our service.


ENCOURAGE PATRONS TO CALL
By actively supporting DD4HireTM you are doing something good for your patrons, your business and the public – by reducing the risk of injury or death associated with DUI accidents.