Become A Driver
To become a driver, please register below.
All information entered is confidential and secure.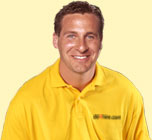 DD4Hire offers:
An opportunity to work for yourself and create your own schedule while providing a valuable service to your community.


A way to supplement your income and get paid fast! Input your zip code to see how much you can make!

DD4Hire will collect a small transaction fee for each booking you complete...so we only make money if you do!

For the safety of our members, you will be required to complete an online background check on a yearly basis. There is a $30 fee to complete the review, which is reimbursed in the form of booking credits. After you register, you will be contacted and guided through the background check process.



Complete This Form
*indicates a required field.


By filling out our applications or using our service, you are stating that you have read and agree with our

Terms and Disclaimers